Joel Wit and Jenny Town
Joel S. Wit is concurrently a Visiting Scholar at the U.S.-Korea Institute at SAIS and a Senior Research Fellow at Columbia University Weatherhead Institute for East Asian Studies. He worked for 15 years in the U.S. Department of State on arms control and non-proliferation issues. From 1995-2001 he was the Coordinator for Implementation of the U.S.-North Korea Agreed Framework. After leaving the State Department, he was a Senior Fellow at the Center for Strategic and International Studies. Mr. Wit is the co-author of "Going Critical: The First North Korean Nuclear Crisis," published by the Brookings Institute Press in 2004. He has also written numerous journal and newspaper articles on North Korea as well as appearing on television and radio.
Jenny Town is a Research Associate the U.S.-Korea Institute at the Paul H. Nitze School of Advanced International Studies (SAIS), Johns Hopkins University. She manages USKI's North Korea portfolio, including "38 North," the DPRK Economic Forum, and various human security and regional security research and programming. She also manages research related to U.S.-ROK nuclear energy cooperation, and South Korean social-welfare issues, especially those pertaining to adoption and maternal rights. Prior to joining USKI, Ms. Town spent over a decade in organizational development and communications. Her previous work included directing the Washington, DC office of the College Board, managing multi-million dollar national accounts for a mid-size advertising agency, and playing an integral role in the programmatic and institutional development of an international peace organization focused on elevating the role of women in formal and informal peacebuilding processes. She holds a B.A. in East Asian Studies and International Relations from Westmar University, and a Master of International Affairs from Columbia University's School of International and Public Affairs.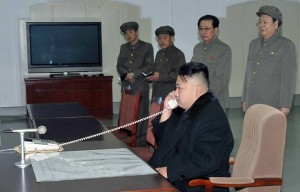 This article was originally published by Foreign Policy. The original can be found here. U.S. Secretary of State John Kerry's visit to Asia is an important opportunity to start fashioning an off-ramp from the crisis on the Korean peninsula. "We are seeking a partner to deal with in a rational and reasonable way," he said upon landing in [...]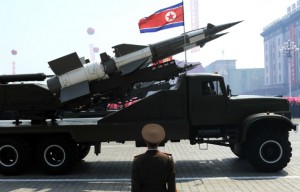 This article was originally published on www.foreignpolicy.com as part of FP's "The President and the World" Special Report on November 5, 2012. The original post can be found here. Whoever wins Tuesday's election will face a long list of foreign-policy challenges, ranging from Iran's nuclear weapons program to the Arab Spring. Usually [...]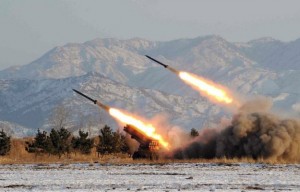 This article originally appeared on www.foreignpolicy.com, and has been reprinted with permission. The original can be found here: http://www.foreignpolicy.com/articles/2012/02/21/nuclear_north?page=full. This week's meeting between U.S. Special Envoy Glyn Davies and North Korean First Vice Foreign Minister Kim Gye Gwan will be the first [...]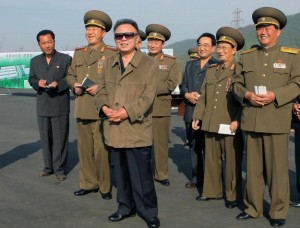 The following article by 38 North editors, Joel Wit and Jenny Town, was originally published at foreignpolicy.com on July 26, 2011. U.S. Secretary of State Hillary Clinton's announcement this weekend that North Korean Vice Foreign Minister Kim Kae Gwan will soon visit New York City is the strongest indication yet that the six-party talks—the [...]